In today's competitive business environment, choosing the right Software as a Service (SaaS) solution is crucial for enterprises looking to stay ahead of the curve. With countless options available, it can be overwhelming for decision-makers to determine which software is the best fit for their organization's needs. This is where SaaS review sites come to the rescue, offering invaluable insights and evaluations from real users to help businesses make informed choices.
SaaS review sites are web platforms that provide users with the opportunity to share their experiences, thoughts, and feedback about various SaaS products. These websites often deliver a comprehensive array of information, ranging from pricing and features to integrations and customer support. By collating all these aspects, review sites enable potential buyers to compare various software solutions in order to make the most suitable choice for their requirements.
With the growing importance of SaaS solutions in modern business operations, it is essential to make the most of the resources offered by these review sites. By exploring different platforms and taking into account user experiences, businesses can avoid costly mistakes and ensure that they are investing in software that truly meets their needs.
Top SaaS Review Sites
As a business owner or decision-maker, it's essential to have credible sources for selecting the right SaaS solutions to fulfill your company's needs. Here, we present a list of top SaaS review sites that offer genuine, verified user reviews and ratings for various software categories, including B2B business software.
Capterra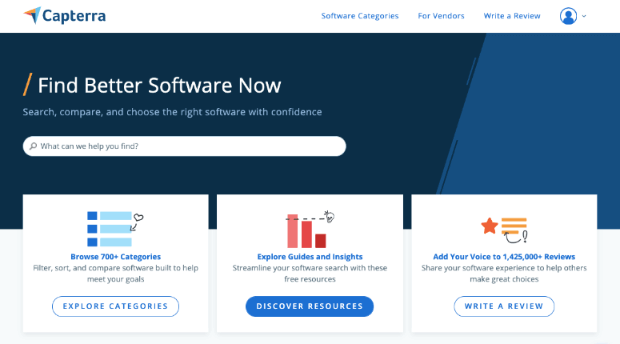 Capterra is a popular SaaS review platform that features thousands of software solutions across multiple industries. The site offers real user reviews, ratings, and comparisons, making it easy to find and compare different options for your business.
GetApp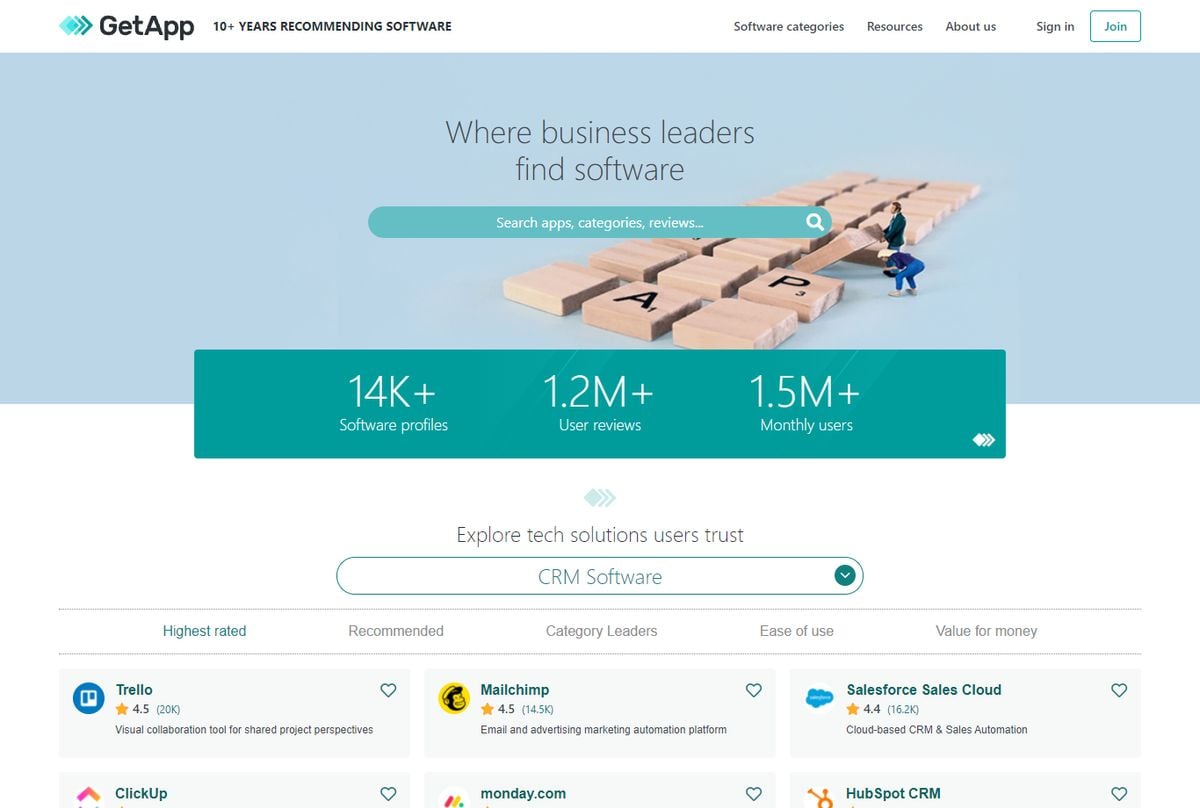 GetApp is another excellent source for SaaS companies, offering categorized software listings, user feedback, and expert advice. The platform helps businesses identify the best software solutions and stay up-to-date with industry trends.
Gartner
Gartner is a leading technology research and advisory firm that provides insights and recommendations on SaaS solutions. Their in-depth reports and analysis offer valuable information for decision-makers seeking reliable software options.
TrustRadius
TrustRadius is a well-respected SaaS review site that focuses on providing genuine, unfiltered user feedback. The platform maintains transparency by avoiding paid advertisements and moderating reviews carefully to offer users authentic information about various SaaS products.
G2
G2 is known for its large database of software solutions and user-generated reviews. The reviews on this platform provide helpful insights into the pros and cons of each SaaS product, giving businesses valuable information to base their decisions on.
Trustpilot
Trustpilot is a global review platform that hosts numerous software, product, and service reviews. The site ensures genuine user feedback by moderating reviews and filtering out defamatory or malicious content, making it a trusted resource for software consumers.
TechnologyAdvice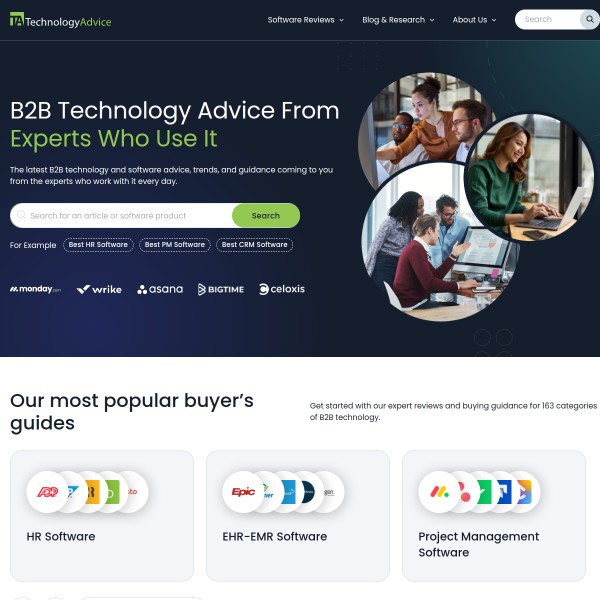 TechnologyAdvice is a comprehensive resource for businesses searching for top-rated SaaS solutions. Not only does the site provide user reviews and ratings, but it also offers personalized software recommendations based on your business requirements.
Crozdesk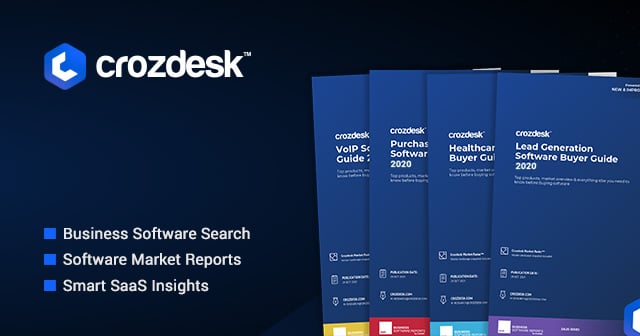 Crozdesk is a software comparison platform that offers expert analysis and user reviews for various SaaS companies. The platform enables businesses to find the best software options catering to their specific needs, streamlining the decision-making process.
Software Advice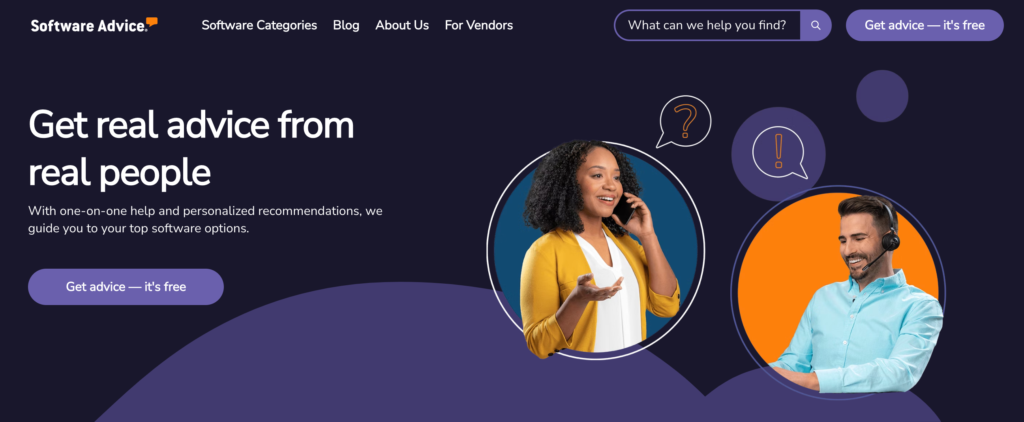 Software Advice is a well-established SaaS review portal that assists businesses in selecting the most suitable software solutions. The site offers detailed reviews, comparisons, and expert consultation to help users make informed decisions.
FinancesOnline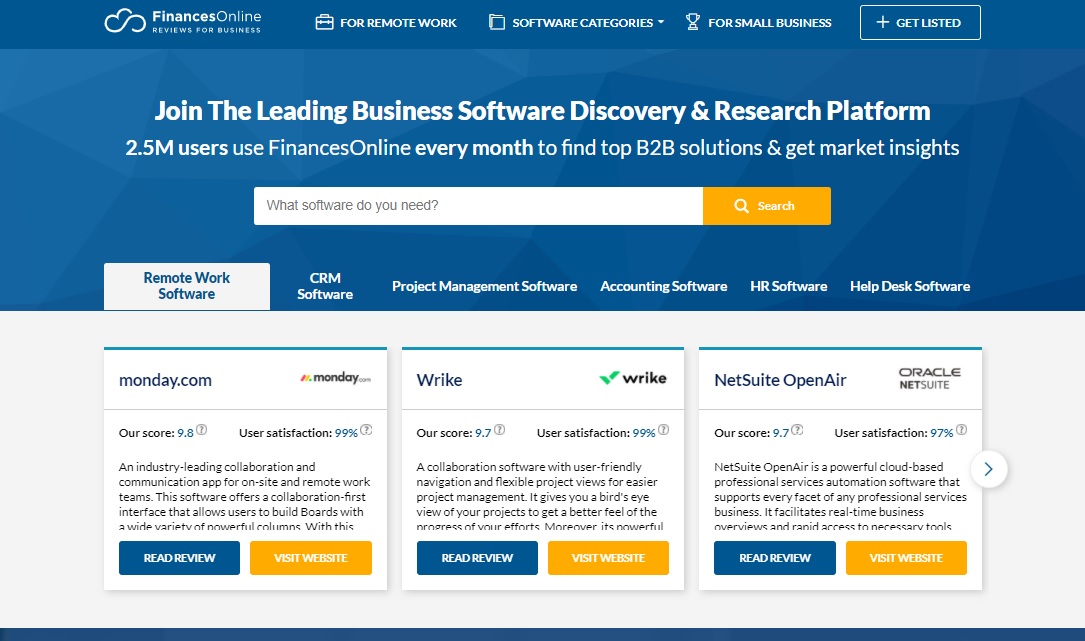 FinancesOnline is a popular software directory that focuses on providing reviews and ratings for B2B SaaS solutions. The platform offers expert analysis, user feedback, and comparisons for a variety of software categories, making it a valuable resource for businesses seeking dependable software solutions.
Understanding SaaS Reviews
Authenticity
When it comes to SaaS reviews, it's essential to ensure their authenticity. Genuine user reviews play a critical role in building trust and reputation for a business. Verified reviews help potential customers make informed choices and provide user-friendly experiences. Unfortunately, fake reviews also exist, attempting to manipulate ratings or mislead potential users. To maintain neutrality and ensure authenticity, it's crucial to utilize review platforms that maintain strict verification processes for reviewers and prioritize transparency.
The Role of Ratings
Ratings provide a quick, straightforward representation of a user's experience with a product. They allow potential customers to gauge the overall satisfaction of previous users. However, it's also important to consider that ratings can be subjective and primarily based on personal experiences or preferences. When reading SaaS ratings, it's best to assess both the overall score, as well as the individual reviews or opinions that support those ratings.
Negative and Positive Reviews
Both negative and positive reviews offer valuable insights into a SaaS product. Negative reviews can reveal areas for improvement, potential issues the product may face, or aspects that might not meet a user's expectations. On the other hand, positive reviews help highlight the features and benefits that satisfied customers have experienced. By exploring a mix of negative and positive reviews, potential customers can gain a comprehensive understanding of a product and make well-informed decisions.
Analyzing the Business Impact of Reviews
Online reviews have become a crucial aspect of the decision-making process for B2B buyers when selecting a SaaS provider. The impact of reviews can be examined from various perspectives, such as buyer insights, brand and product awareness, as well as conversion and promotion.
Buyer Insights
One of the greatest benefits of online reviews is the ability for potential customers to gain insights from real users, enabling them to make more informed decisions. These reviews contain valuable information about the customer experience of different SaaS products, which can help B2B buyers evaluate the suitability of a specific solution for their business needs. In fact, 82% of buyers find review sites valuable in their search for a reliable SaaS provider. Consequently, having a strong presence on top SaaS review sites can be a game-changer for businesses, as they are often frequented by SaaS professionals and key decision-makers.
Brand and Product Awareness
Another significant impact of reviews lies in their ability to raise brand and product awareness, which eventually contributes to a company's online reputation. A consistently high rating and a substantial number of positive reviews on popular review sites will undoubtedly help elevate a SaaS provider's prominence in the market. Furthermore, appearing on esteemed platforms such as TrustRadius and Trustpilot can attract the attention of industry experts and potential clients, who will feel inclined to consider the highly-rated products for their business requirements.
Conversion and Promotion
Online reviews tend to have a direct influence on conversion rates, as they act as a credible source of information for potential buyers. Business listings featuring positive reviews on reputable SaaS review sites are more likely to attract quality leads, who will be more inclined to make a purchase due to the endorsement from genuine users. Moreover, these reviews facilitate the promotion of a company's products and services, as satisfied customers often share their pleasant experiences with their peers and associates. Consequently, reviews act as a catalyst for organic growth by reaching out to a broader audience without the company having to invest heavily in advertising and marketing efforts.
Overall, the business impact of reviews for SaaS providers cannot be underestimated, as they offer valuable insights to buyers, enhance brand and product awareness, and contribute to conversion and promotion efforts. Staying up-to-date on customer feedback and engaging proactively with reviewers can significantly benefit B2B SaaS companies in the long run.
Leveraging Technology for Review Analysis
Machine Learning and AI
The integration of machine learning and artificial intelligence (AI) into SaaS review systems has enhanced the efficiency and accuracy of data analysis. By using AI algorithms, these platforms can automatically process large volumes of user reviews and feedback, identifying patterns and trends that would otherwise be missed by human analysis. Machine learning algorithms further enhance this process by continuously improving their understanding of the data, detecting anomalies, and predicting user behavior based on historical data.
Analytics and Usability
Another crucial aspect of review analysis technology is the provision of analytics tools that allow users to easily interpret the collected data. These tools include visualizations and reports that help businesses understand their customers' preferences and pain points, as well as monitor the performance of their products or services over time. Furthermore, by focusing on usability, these SaaS review sites ensure that both vendors and customers can access, navigate, and interact with the available information more efficiently. By offering a user-friendly experience, these platforms encourage transparency and ease of understanding, assisting businesses in making data-driven decisions related to their product offerings.
Tips for SaaS Companies
Encouraging Genuine Reviews
For a SaaS company, generating verified reviews is crucial to building a reliable reputation in the software market. Encourage your customers to leave genuine feedback on SaaS review websites by providing them with a seamless experience and effective communication channels. Some strategies include:
Creating incentives for users to share their reviews, such as offering discounts or feature upgrades.
Sending timely email reminders to customers after major milestones, service interactions, or product updates.
Promoting the benefits of sharing reviews on relevant online platforms and social media to boost brand awareness and product awareness.
Responding to Reviews
Taking the time to respond to customer reviews, both positive and negative, demonstrates that a SaaS company values its user feedback. Here are some tips on handling these reviews:
Respond promptly and professionally, addressing any concerns or issues raised by the reviewer.
Express gratitude for positive feedback and celebrate the successes of your SaaS solution.
Learn from critical reviews and implement necessary improvements to prevent similar feedback in the future.
Provide transparent updates on any changes or developments made in response to customer reviews.
Optimizing Online Presence
Optimizing your online presence with a strong presence on SaaS review websites is essential for showcasing your SaaS solution. Ensure your company's profile on these platforms is updated and highlights the strengths of your product. Consider the following actions:
Consistently monitor your company's presence on review websites and ensure accurate information.
Highlight key features, benefits, and unique selling points of your SaaS solution using clear and concise language.
Include customer testimonials, success stories, or case studies on your website and review profiles to showcase real-world results.
By following these tips, your SaaS company can effectively leverage customer reviews to increase reliability, trust, and brand awareness in the competitive software market.
Conclusion
In today's competitive software industry, finding the best SaaS products can be a challenging task. However, there are several reputable SaaS review sites available that can help users navigate the vast sea of options. These platforms not only offer genuine reviews and insights but also empower users to make more informed decisions when selecting the right software for their needs.
TrustRadius, for example, is a platform that prides itself on providing authentic user reviews without running any paid ads, thereby eliminating biased opinions. Capterra, FinancesOnline, and G2 are a few other top SaaS review sites, known for their extensive database of products and user-generated feedback.
In addition to helping users find suitable software, SaaS review sites also benefit vendors by allowing them to showcase their product offerings. Gaining a presence on these platforms can help vendors secure valuable customer feedback and generate interest in their solutions, even if they are still in the early stages of development.
When using SaaS review sites, it is essential to remember that no one platform has a monopoly on information. Users should explore multiple sites to gain a well-rounded understanding of a software's capabilities, drawbacks, and overall performance. Through thoughtful research and analysis, individuals and businesses can confidently choose the software that best aligns with their unique needs and objectives.