When it comes to scheduling appointments and meetings, businesses and professionals require the right tools to make their lives easier. Two popular choices in this space are Acuity and Calendly. Offering a variety of features aimed at helping users manage their time and appointments effectively, both platforms have become increasingly popular for their ability to streamline the scheduling process. This article provides a comprehensive comparison between Acuity and Calendly to help you determine which solution is best suited to your needs.
Acuity and Calendly share several key features, such as the ability to integrate with numerous other web platforms and applications. They also allow users to create personalized booking pages, send customized reminders, and manage their scheduled appointments with ease. Despite these similarities, there are also differences between the two solutions, which may impact your decision when selecting the best option for your professional life.
With factors such as user-friendliness, cost, and customization in mind, this comparison review will delve into the specifics of Acuity and Calendly's offerings. By taking into account both their shared and unique features, this article aims to provide a clear, detailed, and insightful breakdown of each tool, so you can make an informed decision on which platform is the most suitable for your scheduling needs.
About Acuity
Acuity Scheduling is a powerful and versatile appointment scheduling software, designed to streamline the booking process for businesses of all sizes. With a range of useful features and integrations, customers can easily schedule appointments, classes, and workshops, while businesses can focus on providing exceptional customer service.
One of the essential aspects of Acuity is its user-friendly website, which provides a seamless experience for both businesses and clients. Time zone detection and email confirmation ensures that clients and business owners stay in sync, reducing the likelihood of miscommunications and missed appointments.
Acuity Scheduling is also known for its high level of customization, allowing businesses to tailor the appearance and functionality of their scheduling website. This flexibility extends to the integration with Squarespace, allowing businesses to incorporate booking capabilities directly into their website, offering a cohesive brand experience.
In addition to its scheduling features, Acuity also provides robust payment processing capabilities. Business owners can accept payments, process refunds, and even sell appointment packages to cater to clients' needs. Integration with popular payment gateways like Stripe and PayPal ensures a secure and streamlined experience for both businesses and customers.
For businesses seeking a more comprehensive solution, Acuity offers integration with Salesforce, enabling seamless synchronization of appointments and customer data. This feature benefits businesses that rely heavily on a CRM system to manage day-to-day operations and workflows.
Furthermore, Acuity Scheduling is well-suited for hosting group events, workshops, and classes, providing options for managing multiple participants and resources. The system can even handle complex scheduling scenarios, such as recurring events and varying seat capacities, ensuring that businesses can handle any situation with ease.
In conclusion, Acuity Scheduling is a comprehensive scheduling software solution, offering ease of use, customization, and powerful features for businesses of all kinds. From unlimited appointments and appointment package options to integration with Squarespace and Salesforce, Acuity helps businesses stay organized and efficient while providing the best possible customer experience.
About Calendly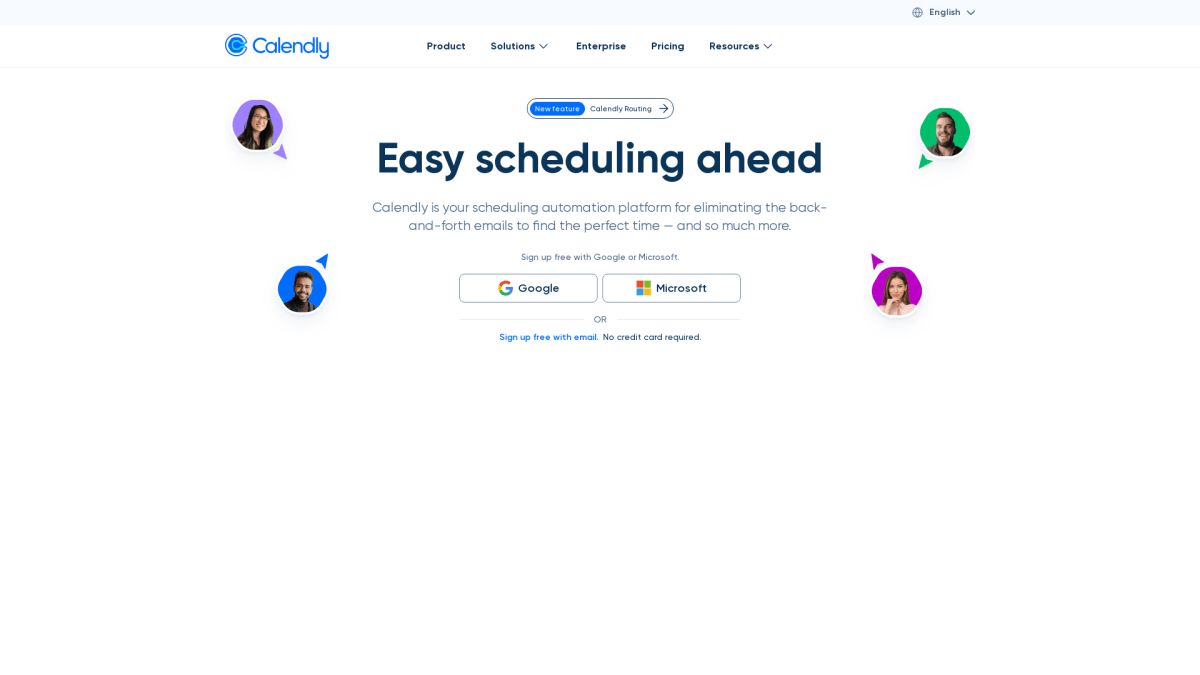 Calendly is a popular scheduling software designed to help users manage their appointments, meetings, and availability. The platform aims to streamline the scheduling process by removing the need for back-and-forth emails between clients and professionals.
A significant advantage of Calendly is its wide range of integrations with various tools and platforms, such as Gmail, Office 365, Google Calendar, Microsoft Teams, Zoom, Google Meet, and GoToMeeting. These integrations make it simple for users to sync their existing calendars and connect with popular video conferencing platforms.
When it comes to scheduling appointments, Calendly provides users the ability to customize their availability by setting their working hours, scheduling buffer times, and allowing clients to book within a specific range of dates. Once the meetings are scheduled, the platform ensures they receive email notifications and reminders to reduce no-shows and last-minute cancellations. In addition to email reminders, Calendly also supports text reminders to keep both the user and the attendees informed about upcoming appointments.
Managing client information is an essential aspect of any appointment booking system. Calendly facilitates this through client management features such as intake forms, which collect relevant client data before the appointment. This information can then be used for follow-ups and integration with other marketing tools, like Mailchimp, to keep clients engaged and informed about future offerings.
Calendly's ease of use makes it a suitable choice for various professionals – from freelancers to large teams seeking a user-friendly scheduling platform. The platform offers administrator controls to manage team members and resources, ensuring that scheduling appointments remain organized and efficient.
In summary, Calendly provides a comprehensive scheduling platform that simplifies appointment booking, integrates with numerous tools and platforms, and offers features like email and text reminders, customizable availability, client management, and administrative controls to cater to the needs of professionals and teams alike. Its focus on streamlining the appointment booking process ensures that users can save time and provide a seamless experience for their clients.
Round 1: Best UX

When comparing the user experience (UX) of Acuity and Calendly, there are several factors to consider, including the ease of use, the learning curve, and the overall presentation of the scheduling software.
In terms of ease of use, both Acuity and Calendly offer intuitive and user-friendly interfaces to help users navigate through their platforms efficiently. Acuity employs a visually-pleasing layout that allows users to customize with their own branding, giving a more personalized feel to the scheduling process. Calendly, on the other hand, offers a clean and simple interface, enabling users to set up appointment types and create custom links quickly.
Regarding the learning curve, both scheduling tools are designed for users with varying levels of technical expertise. Acuity offers comprehensive resources, such as video tutorials, to help new users understand the platform's different features. Calendly provides a similarly smooth onboarding experience with in-app tooltips guiding users through the scheduling process.
Though both Acuity and Calendly present visually appealing interfaces, there are some differences in how they showcase their features. Acuity uses a dashboard layout, where users can access different appointment types, availability, and settings all from a single screen. Calendly opts for a more focused approach, displaying appointment types on the main dashboard and using separate tabs for availability and settings.
To give a clearer picture of the user experience, here are some representative screenshots of both Acuity and Calendly:
In summary, both Acuity and Calendly offer strong UX for their users, making them accessible and user-friendly scheduling software options. Each platform has its own unique characteristics, with Acuity providing a more customizable experience and Calendly focusing on simplicity and efficiency. The choice between the two largely depends on personal preferences and specific scheduling needs.
Round 2: Features Comparison
When comparing the features of Acuity and Calendly, it becomes clear that both platforms offer robust scheduling and appointment management capabilities. While each has its strengths and weaknesses, they cater to slightly different audiences, making it important for users to understand which tool best fits their needs.
Both Acuity and Calendly offer seamless integration with popular calendar apps such as Google Calendar and support multiple calendars. This allows users to easily sync their appointments and avoid double-booking. Additionally, both platforms provide payment processing options, integrating with Stripe and PayPal for seamless transactions.
In terms of video conferencing and online meeting integrations, Acuity and Calendly differ slightly. While both platforms support Zoom, Microsoft Teams, and Google Meet, Acuity also includes support for GoToMeeting and Webex. This provides users with more flexibility when choosing their preferred video conferencing solution.
When it comes to marketing and automated workflows, Acuity has a slight edge with its native integrations with platforms like Mailchimp, allowing users to automate email marketing campaigns and manage their mailing lists directly from the scheduling platform. Calendly, on the other hand, may require third-party apps or more manual processes to achieve similar through integration.
One notable difference between the two platforms is the way they display scheduling links. While Calendly's scheduling link focuses on simplicity and ease of use, Acuity offers a more customizable scheduling link, giving users the option to include their branding and other visual elements. This can play a crucial role in creating a cohesive, professional appearance for users who want to leave a strong impression on their clients.
In summary, both Acuity and Calendly offer a range of features, but they cater to different users based on individual priorities. Integrations, payment options, and scheduling links are just a few of the factors to consider when choosing the right platform for your scheduling needs.
Round 3: Price

When comparing Acuity and Calendly, pricing is an essential factor to consider. Both platforms offer different pricing structures and features to accommodate various user needs.
Acuity offers a free plan, which provides basic appointment scheduling for individual users. For more advanced features and multiple users, Acuity has three paid plans: Emerging ($15/month), Growing ($25/month), and Powerhouse ($50/month), all billed annually. These packages vary in terms of the included features, number of calendars, and appointment types. Additionally, Acuity accepts all major credit cards, as well as integrations with prominent payment gateways such as PayPal and Stripe.
Calendly, on the other hand, offers a limited free plan that allows users to schedule unlimited events but restricts them to one event type. For more features, event types, and calendar integrations, Calendly provides two paid plans: Premium ($10/user/month) and Pro ($15/user/month), both billed annually. The Premium plan caters to individuals or small teams, whereas the Pro plan is suitable for larger teams or organizations.
In terms of payment processing, Calendly supports integration with Stripe and PayPal, enabling users to collect payments for appointments and events. The platform also has an additional integration with Square for users subscribed to the Pro plan.
In summary, both Acuity and Calendly offer flexible pricing options and payment gateways for different user needs. Acuity's pricing structure tends to be more suited for freelancers and small businesses, while Calendly caters to individuals and teams of varying sizes. When making a decision, it's crucial to consider the specific features, integrations, and payment options that best align with your requirements.
Battle Decision: Acuity Winner
When comparing Acuity and Calendly, it's clear that both scheduling tools have their own unique features and benefits. However, in this SaaS Battle, Acuity comes out as the winner for a variety of reasons.
Firstly, Acuity offers a greater level of customization for businesses. This includes options for branding, appointment types, and user access permissions. With Acuity, businesses can create a more personalized scheduling experience for their clients and staff, ultimately reflecting a higher level of professionalism.
Additionally, Acuity's integration capabilities are more comprehensive than Calendly's. While both tools integrate with major calendar platforms and CRM systems, Acuity provides additional integrations with popular payment processors, marketing tools, and other productivity apps. This results in a more seamless user experience and potentially higher ROI for businesses.
Another important factor that makes Acuity a winner is its built-in client management tools. Unlike Calendly, Acuity allows businesses to keep track of clients, their appointments, payments, and history all within the platform itself. This saves time and helps businesses stay organized, without the need for additional software.
Lastly, Acuity offers better pricing plans that cater to a wider range of businesses. While both platforms provide a free plan, Acuity's paid plans are more diverse and scalable, making it an ideal choice for businesses of all sizes. Calendly's pricing is more focused on individual users, which can limit their growth and ROI potential.
In conclusion, while both Acuity and Calendly are reliable scheduling tools with their own unique strengths, Acuity emerges as the winner in this battle. Its superior customization options, integration capabilities, client management tools, and pricing plans make it a more comprehensive and scalable solution for businesses seeking greater scheduling efficiency and ROI.